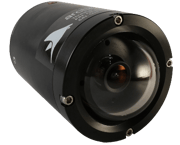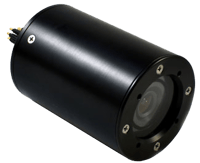 November 1, 2021
Arctic Rays LLC announced today its newest product, the Thresher 4K IP camera.
Because of its on-board recording, remote download and optional scaling lasers, this latest
addition to the Arctic Rays Camera Series opens the door for new applications, such as multi-camera fishery monitoring or as a backup camera on submersible vehicles.
Thresher is a high-resolution IP camera with up to 4K resolution @ 30fps, an ultra-wide-angle lens with low distortion, 8x digital zoom and HTTP API control. It is Onvif profile S compliant and rated for
up to 1,000-meter depths. Flat and dome port options are available.
For a full spec sheet or more information, visit the Thresher product page or email us at info@arcticrays.com.
Arctic Rays specializes in deep-sea lighting and imaging systems and other custom solutions specifically for use on AUVs, ROVs, manned submersibles and other offshore and underwater structures.